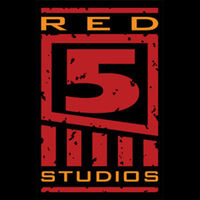 Red 5 Studios is a computer game company currently most known for their high ratio of former employees of Blizzard Entertainment. The founders previously worked on World of Warcraft. Mark Kern was Team Lead, William Petras was Art Director, and Taewon Yun was part of the company's Korean operation which oversaw the launch of World of Warcraft in Asia. The company will be focusing on creating Massively Multiplayer Online Entertainment. They are currently developing Firefall.
In March 2010 it was revealed that Chinese company The9 has acquired a majority stake in Red5.
Ad blocker interference detected!
Wikia is a free-to-use site that makes money from advertising. We have a modified experience for viewers using ad blockers

Wikia is not accessible if you've made further modifications. Remove the custom ad blocker rule(s) and the page will load as expected.